Clay OT originally began in 2010, founded by Nicky Stirton. Jess Roux and Nicky became partners in 2015, after Jess assisted Nicky while she was on maternity leave. Their hearts soon connected as they both shared similar passions about working with children.
We are passionate about working together with parents and teachers and helping mould and shape children into all that they can be.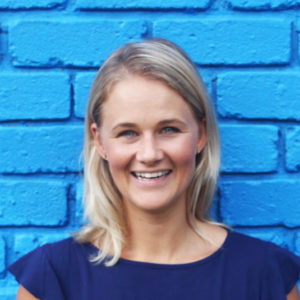 I grew up in Durban North and completed my schooling in Umhlanga. I began my studies in Occupational Therapy at Westville University in 2004 and completed my Community service in Phoenix at the Assessment and Therapy Centre.
I have worked at Livingstone Remedial School as well as in various private practices. I started my own practice in the Ballito area in 2011. This also involved working within local mainstream schools. Whilst working and living in the Ballito area, I saw a great need for a special needs school, and together with parents who have a daughter with special needs, we started a Special Needs Centre, called Bloom in 2014. I completed my Sensory Integration qualification in 2011.
This is an approach I am very passionate about as it has helped me as a mum and a therapist.In 2018 I completed my training in SOS approach to feeding, this was fantastic and I look forward to adding to to my tool basket as an OT. I am a proud wife of a supportive husband and very proud mum of 3 beautiful and active children who keep me on my toes!
I was raised and schooled in KZN before adventuring to the U.K for a gap year. I had the opportunity to work at an amazing prep school in the UK where i had my first taste of working with children. Following this, I returned home and studied BSc. Occupational Therapy at the University of Cape Town, and qualified in 2008. I enjoyed a year of amazing rural work in Eshowe District hospital during my community service year. I was fortunate to spend three wonderful years in the therapy team at The Open Air School for children with medical conditions and various disabilities. My passions there involved starting a skills development project, through external funding avenues, as well as gaining experience working in the Blind unit, teaching Pre-Braille skills. Concurrently, I worked part time in a private practice in Durban where I began to gain insight into the world of Sensory Integration and thus began my journey with SI.
In 2013 together with my husband, we set off to Brazil where we had the opportunity to work and travel. During this time, in between travelling, I volunteered at a paediatric day hospital and focused on completing Sensory Integration training. In 2014, I returned to Durban and began working with Nicky at her private practice in Ballito. I also had the privilege of becoming involved in Bloom Special needs school at this time, which has been a growth-filled journey in both therapy and management. I thoroughly enjoy working both in private practice and within the school setting and get excited about education and early intervention. I am blessed with a wonderful, supportive husband and two beautiful and busy kids.
I was born and raised in Durban and went to Our Lady of Fatima school up to matric. I studied a B.OT at Stellenbosch University and graduated in 2014. I completed my comm. serve year in rural Zululand at Bethesda Hospital. I joined CLAY in January 2016 where I started on the journey of becoming an SI trained therapist. I am passionate about leading a balanced and active lifestyle and encourage the children I see to do the same. 
Being an OT is one of the most rewarding jobs in so many ways. I love that every day is different! Working with children is a dream; they have an amazing ability to love unconditionally and put a smile on my face no matter what. It's an amazing experience to be able to empower parents and provide them with a deeper understanding of their child's behaviour.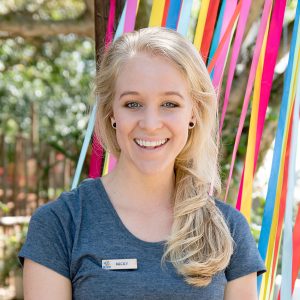 I grew up in KZN and loved my 12 years of schooling at St. Mary's DSG, Kloof. After school, I moved to Cape Town to study a Bachelor of Social Science in Psychology and Sociology. Although I loved that Psychology could teach me the tools to connect with and help others, Occupational Therapy seemed to offer me something more. After completing my Undergrad in 2011, I went on to study a Bachelor of Science in Occupational Therapy and never looked back! I loved that the approach was activity-based and appeared to empower clients rather than just educate or teach them.
I spent my Community Service year character-building in a small rural town on the West Coast of the Western Cape and started working with CLAY after a series of divinely orchestrated events got me in touch with Nicky and Jess.
I love learning, getting engrossed in the latest research and continually developing new ways to make our therapy effective and fun! I am currently completing my Sensory Integration training and plan to qualify in 2020, but also use the DIR approach and other techniques in practise. With no kids of my own (yet!), the kids I treat feel like family. I do everything I can to make school work, playtime and gaining independence in daily life enjoyable and optimal for each of my little clients – and I love it! I hope to one day get involved in clinical research and develop more tools and approaches that will see the field of Occupational Therapy expand and continue to assist little people live their best lives.